Employee Workplace Performance
Training System
Workplace Professional Skills
Course features:
This training package consists of multiple interactive immersion courses. Each course consists of video and or audio lessons with accompanying workbook. Throughout each course, are immersion activities that facilitate using the skills and techniques being learned and insure assimilation and mastery of the information. There are unit assessments and an end of course assessment to gauge your comprehension and assimilation of the skills and techniques. 160 Course Hours CE
---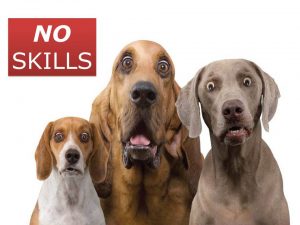 Have you ever seen anyone at work that seemed to have no discernible professional skills? They wrote poorly, spoke poorly, were hot headed, unclear as a communicator, terrible at planning or organizing, etc. Did you wonder how and why?
Just as upsetting, have you ever realized there were skills you're missing in communicating, planning, organizing, managing, etc.?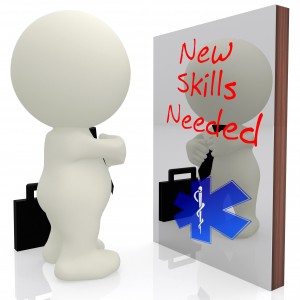 Unfortunately, we only have the professional skills that those people we grew up with shared. If you're like most of us and you go to work to succeed and prosper, then that's a problem! Another problem is many of us don't have the time, resources or a good boss as a mentor to acquire the professional skills we need to knock-it-out-of-the-park and truly succeed!
The truth is you don't have to go to college or get the perfect boss to get the professional communication, organization, management and leadership skills that will guarantee your success. At The Team-builder Leadership Institute, we have put these specific professional skills into easy-to-use online immersion training programs, so you can get the skills when you want them and of course, have the time to learn them.
Team-builder Leadership Institute's training is direct, intuitive, entertaining, and proven! After all, if it doesn't work, what good is it? Professional skills training gives you the skills to function effectively in any work environment. Whether disciplinary conversations, project planning, or annual counseling, getting the professional skills you need will not only make your life and work easier, it will set you far above those around you that haven't taken the steps to get them. You will even learn how to help them help themselves!
---
Workplace Professional Skills
What's the biggest reward that The Team-builder Leadership Institute's professional skills will develop in you? That's a hard question that depends on what's most important to you as an individual. Is total ease and confidence in accepting and excelling at challenges at work your idea of the ideal reward? Or is guaranteed promotions, respect and support from everyone at work more your thing? Fortunately, when you have and use these core professional skills you get both and much more!
Don't limit your professional success to the few skills you learned growing up. It doesn't take years, it doesn't even take months. It just takes the right decision and a little effort to transform yourself from a person with a limited professional future to a person that has no professional limits! Do yourself a favor and make a decision that will change the course of your life, get the skills that make the difference!
If you're a manager, start now!
Not a leader, get ready!