Top Effective Online Leadership Program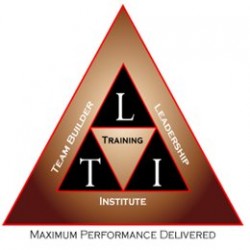 Top Effective Online Leadership Program
People retain more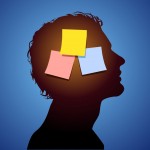 Prior to the internet people would go to seminars or have trainers come in and train the skills they needed onsite. Under certain circumstances that can still be a good idea. However, as the internet evolved and the training platforms with it, online training is now a more effective option for most organizations.
One of the biggest drawback of face to face training is that it is cost prohibitive for many organizations. Small organizations or those on a tight budget can ill afford the training they need when they need it most, to grow and become sustainable. Another major issue is that face to face training for professional skills and concepts takes more than just rote memory memorization as does a technical course where you just have to remember the steps. Research shows that the average person will leave the days training only retaining about 5% of the information they were exposed to. They usually have a workbook but unfortunately as we have all seen and experienced, most people refuse to look through it and reinforce the training and skills. In fact, the research shows the average person needs 6 exposures to the information with actual practice of the information learned in between exposures to retain up to 90% of it.
It is the new standard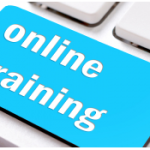 Online training addresses these challenges. The Team-builder Leadership Institute's online training is purposely priced extremely favorable so it is available to even start up organizations and organizations on a very tight budget. Although our "Compass Management and Professional Skills System" and certification has a huge amount of cutting edge techniques and skills to master, because it is online, the participant can give themselves unlimited exposures and because it is interactive, immersive and enjoyable, they will want to. Another huge advantage of online is that the organization does not have to shut down operations and stick everyone in a classroom loosing hundreds or even thousands of hours of productivity. Participants can sign in anytime, anywhere on any computer, tablet or phone and start learning. We've design the "Compass System" so it is obtained in group packages allowing you to train an entire group at the same time.
Who we've changed and the results we've created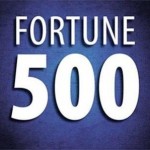 We have provided training for organizations from the military to fortune 500 and even to small start-up operations. We have helped clients from finance to universities. Our training is truly unique and unlike anyone else's courses, it creates a common language and understanding that is comfortable and easy to use with everyone in the workforce. For over thirty years Tony Roberts has provided clients with exceptional development courses that change the results of the companies and the lives of the employees. We helped one Dallas based company that had grown faster than their project management and leadership skills could support. The result was double digit business growth and according to the CEO, more importantly the employees were no longer stressed and having problems communication with one another or their clients. For the U.S. Army, we designed a training course to teach job skills and techniques for thirty six thousand soldiers in a specific military occupational specialty. By which, we earned an award for innovation, being ahead of schedule and creating a superior training result. For one of our fortune 500 clients, we were able to provide a company-wide customer service change that resulted in skyrocketing satisfaction ratings increases, massive customer growth, and repairing of a damaged reputation in their industry.
We understand that you are not buying training. You're buying a result!
Producing the desired result is a given and guaranteed with the Team-builder Leadership Institute's proprietary programs and development and certification techniques! The only requirement is that the organization truly be seeking and be willing to support the change requested.
Online Training Programs for Leadership Development and Certification
Online Training and Development Courses
Our online training development and certification courses all consist of video, audio, printable workbook and immersion activities that ensure the participant assimilates the techniques and skills. Our coursers provide a granular experience and view of leadership techniques, human beliefs, interpersonal communication techniques and wordsmithing that you will not find anywhere else. It is information, insight and abilities that others do not provide in their courses. These skills provide the why and how of the of the professional techniques and abilities, not just the what. It provides an operational performance standard and granular ability with cutting edge techniques that guarantee your success as a leader! In any leadership role: CEO, Division manager, front line supervisor, father, mother, boy scout leader, etc.
Our online leadership certification course immerses you in the fundamental and advanced leadership techniques and universal skills that create and operational performance standard that builds a leader's comfort zone so they always know exactly what, how and when to use what skill to get the exact result they need! That's the Goals, Structure, and Culture Leadership Certification Course! Add the Communication Success Plan and take your leadership to a whole new level with mastery level interpersonal communication skills that easily give you the ability to positively influence a work team, a company or a board room!
Project Management & Work Performance Skills
Successful project management is one part leadership, one part technique and structure and two parts advanced communication skills! Our High Performance Project Management certification course provides just that! HIGH PERFORMANCE! This certification course provides not only the techniques and structure you find in all other project management courses but also the interpersonal skills that make and guarantee success you will not find in any other project management course! Bottom line: If the technical skills is all you have, then you have problems! Learn more than technical savvy, learn to be people savvy as well!
Advanced Interpersonal Communication
The least understood but most important part of getting anyone to do anything! What you say is very important. However how you say it will make or break your efforts! People don't remember exactly what you said, they remember how you made them feel! The ability to communicate so you always get the exact information across that will produce the exact result needed is paramount to any group activity. Whether a team leader, a project manager, a CEO, a teacher or a preacher, your ability to communicate effectively and accurately is the key to your success!
Let us get your team started on your path to success!
Let Us Get Your Organization's Workforce the Skills That Will Change Everything in Your Operation to High Performance. Sustainable and Positive!