TLI Tool to help figure out problem areas in a company | EKO-System Analysis
Organizations are made of different parts or as we say at the Team-builder Leadership Institute, 'macro and micro-factors'. Each macro and micro-factor contributes to the overall health and operational capability of the organization.
Macro Macro factors are large systems that the overall operation of the organization is made of. These are systems like resource acquisition, employee hiring, payroll, etc.
Micro Micro-factors are the processes and procedures that work together to create a functional macro-factor.
There are macro and micro factors for the technical pieces of the organization like the above and there are macro and micro-factors for the culture or emotional side of the organization's operations.
Macro Factors:
Professional leadership standards

Systems

Processes

Emotional environment ("Organizational Community Dynamics")

Physical environment
Organizational SYMPTOMS showing YOU NEED this tool:
Dysfunctional processes or systems
Poor productivity
Errors in results
High turnover (excessive illness and absenteeism)
Excessive operational expenses
Missed deadlines
Employee dissatisfaction or complaints
To steer an organization to goals in the most efficient, effective and if it applies, profitable manner requires that the CEO or organizational leader understand the organization's overall EKO-System and the macro and micro-factors within it.
Example of the Analysis Tool to help figure out problem areas in a company.  Macro/Micro Factors to diagnose and implement solutions
52 Physical and Emotional Factors, excel spreadsheet which is scored and used in each department within a company.
Top Executive | Making our Eko-System Diagnostic tool work for you
Tool to help figure out problem areas in a company!
The "Organizational EKO-System ©" is an organizational structure and can be adjusted to create and produce the specific results the organization seeks in the most streamlined and efficient manner possible.
Through analysis, identification, and realignment of the organization's
Leadership methodologies and behaviors

Systems

Processes

Physical and emotional environmental variables (or Micro-factors)

All variables are aligned positively for maximum efficiency and performance
Use the Power of the EKO-System Diagnostic tool to Produce Desired Change
At the Team-builder Leadership Institute we are masters of Organizational EKO-System © transformation, design, and implementation. We have decades of experience transforming organizational cultures, or as we call them, "Organizational EKO-Systems ©".   For you, our customers, we designed this Organizational EKO-System Diagnostic Analysis tool to put the power of a tool to help figure out problem areas in a company.  You wield the ability to effect change and produce powerful results in your organization. Once the tool is mastered executives gain the power it provides for organizational improvement and change…anywhere they go throughout their career
.
Understanding the EKO-System & the power you have
An Organizational EKO-System © is the organization's work environment. It consists of five Macro-factors: 1. professional leadership standards, 2. systems, 3. processes, 4. emotional environment ("Organizational Community Dynamics"), and 5. the physical environment. Each Macro-factor consists of many Micro-factors that dictate how the employee feels and functions. If a Micro-factor is missing from the Organizational EKO-System © or is aligned negatively, it has become a performance inhibitor. The more performance inhibitors in an Organizational EKO-System ©, the harder, more time and resource consuming it is to produce the good or service the organization exists to produce.
SPECIALTY CONSULTATION OPTION
Our Transformation Officers are specially trained to analyze the organization's Organizational EKO-System © to ensure all fifty-two physical and emotional Micro-factors are present and aligned positively with no performance inhibitors. When negative Micro-factors are identified using our proprietary analysis system, we then realign them positively so every action, effort, process, and system in the Organizational EKO-System © produces precise positive results toward goal and mission achievement.
The result is that each of the five Macro-factors are now balanced and positively support the organization's mission by becoming a single stream of positive high performance. Once the Organizational EKO-System © is transformed or created (in a new and growing organization), it is maintained as the operational environment of the organization. Flexibility and innovation are built in so the organization can grow and adjust to its competitive environment actively, efficiently and effectively.
When new personnel join the organization they do not change the professional leadership standards, behaviors and practices, processes, or systems to their personal desires. They learn and maintain the efficiency and performance of the Organizational EKO-System © to maintain its optimum performance.
TLI Organizational Performance Diagnostic Tool
Every organizational leader needs to know exactly what is helping or killing their operation! 
Cultural challenges are the number one reason for corporate failure

!
The Diagnostic Tool
A positive and properly focused culture provides a self-correcting flow solving process and procedural barriers when they arise because of the cohesive atmosphere and focus on the end result. On the other hand an ailing culture creates challenges in processes and procedure due to the disconnected work force and across the board focus on individual agendas.
This analysis allows you to breakdown your entire operation and determine exactly what is and isn't working. It further shows where you will want to put your attention to first and prioritize the remaining challenges.
When we consult with an organization, this is the TEAM-BUILDER LEADERSHIP INSTITUTE's proprietary design and is very successful at identifying organizational challenges and providing the necessary steps to culture and organizational performance realignment!!
Use it as directed below to identify your organizational challenge areas and create the path to eliminating the identified challenges! Enjoy!! If you find you need help, please contact us!
Diagnostic tool spreadsheet Instructions:
There are three main areas on the spreadsheet. Each has areas to be analyzed listed under them. The first is "Goals" we will use it as an example. These are the five specific micro-factors to investigate and analyze for the Goals category:
Are the goals posted so all employees see them daily?
Are the Organization's Mission and Vision statements clear and effective?
Are the goals known by all employees?
Are the goals used by all employees?
Are the goals focused on by all employees? (touted as important)
Thoroughly investigate each, ensuring that you have a truly holistic and accurate assessment of the micro-factor. For the first, Are the goals posted so all employees see them daily? Thoroughly look at all work areas in the organization. Is it impossible for employees to NOT see the organization's mission and goals as they go about their daily work? If they could not possibly miss the information then the rating for this micro-factor would be a 10. If the mission and goals are not to be seen then the rating would be a one. If the facts are somewhere in between rate using the 2-9 accordingly entering your rating in the spreadsheet behind the micro-factor. The totals for each category or macro-factor will be calculated by the spreadsheet as you enter in the micro-factor data.
Use this same process for every micro-factor within the three macro-factors, goals, structure, and culture. A perfect score would be a numeric value of 330 equalling 100% efficiency. The diagnostic tool shows you your organization's efficiency percentage and a numeric score. If you find you need some professional advice, please contact us at the Team-builder Leadership Institute.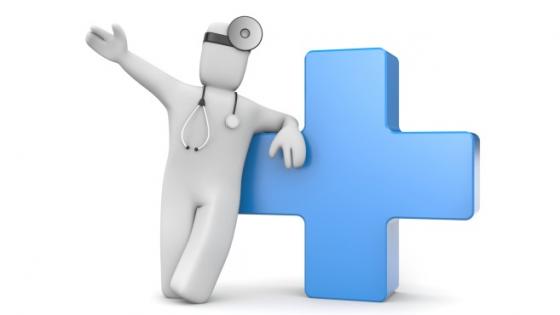 Get Your FREE diagnostic tool now!
Call us to get our specialized consultations or learn how to acquire and use the EKO-System tool as part of the Executive Level Leadership Package +1 (855) 205-6153