Testimonials – Team Builder Leadership Institute
Why Our Clients Become Our Friends
Tony, I am writing this letter to thank you formally for the work you have done at Voice4net. You have completely transformed the operations here. As you know when you first came to our office we were deep in project mayhem and morale degradation. I remember the first day of training just trying to get everyone to buy into the new process that we had not even started yet. Then as you began to build rapport with the group and they started truly seeing what this process is about the light began to shine. They finally recognized that project management is less about tools and process and more about communication with customers.
We know that we have no control over their resources. However, when the communication protocols and methods are learned and applied we can actually get them to respond so much better and faster. We have implemented your communication techniques and of course the project management SOP (Standard Operating Procedures) as you taught them and the difference in our organization is phenomenal. We have even started hiring inexperienced PM staff and every one of them has gone through your training and performs even better than PMI certified staff without the training. It is required training for every employee now.
The benefits have overflowed into other departments now especially regarding communications with customers. The training and consulting you provided Voice4net has provided excellent ROI (Return On Investment) and we look forward to bringing you back for a follow up review and assessment to fine tune our systems that we have put in place. Your next visit will be much easier because now everyone "gets it" so we can get straight to work without doubt or delay.
Thank you for your efforts and I look forward to a long and fruitful relationship. If you need to use Voice4net as a reference please do and we will be happy to share any information with future customers about how your techniques have saved our company from implosion.
Sincerely Rick McFarland, CEO Voice4net
http://www.voice4net.com/
Anthony's "Communication Success" conference was an eye opener to my entire team. The team now recognizes different personality types and cultural views and is using the knowledge to become more effective communicators. The follow-up retention assignments have really kept the information in the fore front of their minds causing them to put the information to use.
I would recommend the Team-builder Leadership Institute and Mr. Roberts for any transformation for anyone. His entire focus is to make certain the change is quick, effective, and permanent.

Nancy Mims Regional director, AHEPA management Co
I first had the opportunity to work with Tony as a branch manager in consumer finance in 1997. He was a Divisional Supervisor at the time and I had just been promoted to my first management position. I knew all of the basic functions of the job and had proven I could do them effectively as an Assistant Manager. I was baffled by why my office was not performing up to its potential! Tony took me under his wing and taught me that managing was much more than completing tasks and taking care of customers. He taught me the art of managing people and building teams.
From that point forward, I was able to enjoy all of the rewards that come with successful team building. I went on to manage several successful branches and steadily moved into roles that involved coaching larger teams and territories. In my final year in consumer finance, I was supervising 48 offices and 5 Districts across two states.
On top of those responsibilities, I was recognized for training and promoting successful employees into management roles. At the end of last year I felt I had the track record, confidence, and ability to pursue my dream of starting my own financial coaching business. I am thankful that I encountered Tony early in my career. His wisdom and willingness to teach were crucial to my success and inspired me to lead my people the same way.
I feel that anyone responsible for building teams or managing employees can benefit from the philosophies and processes that Tony teaches.
Ben Calhoun CEO/Founder Faith First Financial
I was very pleased with the results of the training and consulting process. The information he shared was invaluable and dramatically increased our success and performance level. All information was presented in an articulate, coherent, and positive manner.
The materials Mr. Roberts supplied for the training and transformation process were very professional, coherent, and greatly enhance our skill and technique acquisition as well as powerful in appearance and efficient in their design. Mr. Roberts' presentation style is direct, informative, playful, and positive. He adds just enough humor to make the presentation enjoyable and informative.

Kimala McClendon, VP Operations, Strayer University
It was obvious that Mr. Roberts is an industry expert and extremely knowledgeable in his field. It would be extremely difficult to attend his training and not come away more successful and effective with people.
Gary Sakowski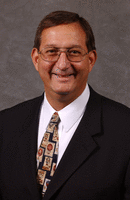 As the President of NAIFA Georgia based in Augusta, I wanted to help our agents and advisers learn to better relate to and understand their clients and customers. I hired the Team-builder Leadership Institute and Tony Roberts. I and my NAIFA group learned more about ourselves and others in that three hours than any of us imagined possible! I can't thank Tony and Team-builder Leadership Institute enough! I will continue to enjoy their help and fantastic training!
James M Herrington, CFP
President NAIFA
http://bestinsuranceaugustaga.com/ 
We have hired Anthony Roberts on at least three occasions within our organization to assist with training. Mr. Roberts has been a great addition and adds value that we had been unable to achieve on our own. The classes and coaching he provided to our team was innovative, challenging, and involved everyone. Mike Morrison Regional Director, Glazer's Wholesale
Mike Morrison
,
Glazer's Wholesale
Tony was an amazing and very engaging speaker. I learned a lot and I'm so motivated to change myself and make myself a strong leader with excellent communication skills. This seminar was life changing for me. Something I never thought I'd say about a seminar. Gretchen Tregger
I very much enjoyed this seminar. I have learned much and highly recommend people to attend Tony's course. Meagan Scott
One of the best (if not the best) seminar leaders. Carol Ramsdell
Excellent seminar. Dynamic instructor. Moved the topics along. Good flow, humor, and delivery. Katherine R. Tegen
Tony Roberts is one of the most effective seminar leaders I have listened to. He had very effective communication and was engaging and knowledgeable about the subject matter. Heather Gmykek Operations Manager Argo Group US
Heather Gmykek
,
Operations Manager Argo Group US
Tony was fantastic. He presented the material in a way that was easy to understand. I feel like I can apply these basic skills to my everyday job and not just when I'm working on a project. Christa Mancini General Manager – Potomoc Hospitality Services
Christa Mancini
,
General Manager - Potomoc Hospitality Services
Gave me the guidelines to be a good project manager. Introduced concepts completely new to me. Jane Kelly, BS, RN, CCRN Florida Hospital fish Memorial
Jane Kelly, BS, RN, CCRN
,
Florida Hospital fish Memorial
I had the opportunity to attend The Team Builder's (Tony Roberts) training recently. Tony Roberts presents the information in a highly energized and entertaining manner. Besides being fun, the training was packed full of great information that if used would make anyone's performance more enjoyable and productive. Dylan Bredengerd Consulting and Business Development – Powerserve International
Dylan Bredengerd
,
Consulting and Business Development - Powerserve International