Workplace Skills that Dramatically Increase Performance Effectiveness
For everyone that does tasks, projects or has deadlines and is responsible for workplace results!
Features of the Program
Easy to use interactive course system (24/7 online access)
Innovative immersion course structure
Systematic lesson model for layered learning
Over two dozen coaching and mentoring video sessions
Self-paced, private access, progress tracking
End of Course skills acquisition acessment
Comprehensive project and skills immersion activity workbook​
Actually create, lead, and execute a real workplace project for your organization​
Skills that Turn the Average into Amazing
Task design and execution
Time managenent
Resource deployment
Accurate and effective resource and time requirement assessment
Task and project decomposition
Risk analysis and prevention
Hyper-accurately conduct scope analysis and planning meetings
Organize personnel, processes and systems to guarantee an ontime, onbudget, quality result
Everyone understands the workflow and knows what to do and when to do it
---
---
Challenges You Will Remove From Your Work Environment & Bottom Line Expenses
Wasted work time - no more undo, redo or do over
Wasted resources - no more wrong materials used the wrong way for the wrong purpose
No more duplicating efforts
No more wrong person in the wrong place
No more confusion as to who must do what where and when
No more being half way into a project only to find out it can't be completed with the technology available
No more being half way into the project only to find out it can't be completed with the time and money allotted
No more investing hundreds of thousands of dollars or more only to fail to achieve the desired results
No more employees standing around wondering what comes next
No more projects scrapped because employees can not build consensus and cooperation with stakeholders
---
​
I am writing this letter to thank you formally TLI for the work you have done at Voice4net. You have completely transformed the operations here. As you know when you first came to our office we were deep in project mayhem and morale degradation. I remember the first day of training just trying to get everyone to buy into the new process that we had not even started yet. Then as you began to build rapport with the group and they started truly seeing what this process is about the light began to shine. They finally recognized that project management is less about tools and process and more about communication with customers.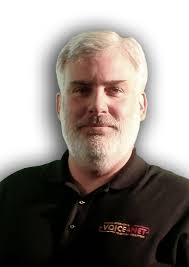 Rick McFarland


CEO Voice4Net