High Performance Project Management
Workplace Efficiency Knowledge & Training
---
Project Management Training Course for Employees

Perfect Your Workflow
The Secret Power of Project Management
Workplace Efficiency Training Course for Employee's
High Performance Project Management
Course features:
This course is an interactive immersion course. It consists of video and or audio lessons with accompanying workbook. Throughout the course, are immersion activities that facilitate using the skills and techniques being learned and insure assimilation and mastery of the information. There are unit assessments and an end of course assessment to gauge your comprehension and assimilation of the skills and techniques. 60 Course Hours CE
---
How many employees would benefit from knowing exactly how to plan, organization, manage, execute, and close out workplace operations and projects? Add to that, every employee in the workforce actually understanding the workflow and plan elements so they know and are committed to doing exactly what needs to be done, when it needs to be done, in tandem with other stakeholders. That is what TLI's High Performance Project Management provides individuals and the organization! Often people want to do a great job, they just have no real idea of how to coordinate and produce the desired results. In less than a couple of weeks this performance skills training course will have participants operating at an unbelievable level of performance. Research has shown that employees with this type of training experience an increase in workplace effectiveness by as much as 64%! This proven online training method provides immersion into the skills and even allows the participants to use the information while they are learning to complete a actual project they have at work. Your workforce will benefit from having complete confidence in their ability to produce any desired result while working with anyone. Get your workforce started on High Performance Project Management today and watch your organization's production capability soar!
Why You Want to Have it!
Even though some of the ideas and knowledge of Project Management's processes and systems probably began with the Egyptians and their great projects; The Project Management Methodology was perfected in the last half of the last century. The efficiency it brought to the workflow of the work environment was capitalized on by the U.S. Government to win the Cold War! It allowed our military's civilian contractors to achieve tasks and create at a pace the other side just couldn't match. Even still, most people do not realize it's potential to optimize the efforts and activities of any workforce! Coupled with the right communication and leadership skills, it becomes the rocket fuel of extreme performance! It provides genuinely needed structure and combines it with managed flexibility to ensure every effort by everyone is that which is needed when it's needed to achieve the desired result.
It's the power your workforce needs to out-produce and outperform everyone else in your industry! Research has shown organizations have received up to 64% more productivity from each individual they have trained in project managements core skills!
PM = powerful measurement and adjustment!
What does it do for the Average Work Place?
Many people have no idea what project management actually provides individuals and organizations in advanced individual performance. Consequently, they believe only people who have a title or position of "project manager",will benefit from acquiring project management skills. The fact is while not everyone needs or wants to be a "project manager", everyone functions as a project manager every day! Everyone actually does projects and works on projects every day! Most just do not think about it or call the activities they do…projects.
In fact, the definition of a project is a task or group of tasks that have:
1.   A clearly defined start
2.   A clearly defined stop
3.   And a specific result desired
Whether cleaning a work area, putting together employee offices , running meetings or planning an ERP technical System—it's a project! If some and most especially all of the participants, knew and used the core workflow skills of project management, the result you're after would come a lot quicker and easier and having used less resources!
That's when the people involved need to be skilled at:
• Prioritizing
• Researching
• Workflow process creation
• Budget creation and adherence
• Managing work efforts
• Overcoming operational challenges
• Accurate evaluation and removal of risk
Of course these are but a few of the key skills provided when you learn the core project management skills. A workforce where everyone is well versed and possesses these skills is a workforce whose performance is phenomenal!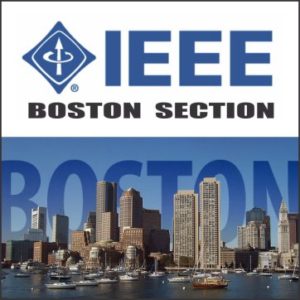 TLI's High Performance Project Management Course, is a preferred course for the 8500 members of the Boston MA. Chapter of the Institute of Electrical and Electronics Engineers (IEEE).
They trust and use the program in their various fields because of the core workflow and achievement skills it provides that are not found in any other course. To make our course easily accessible to their members, they offer our it on their website!
At the Team-builder Leadership Institute we know, like the engineers of IEEE, not everyone is, nor needs to be, a "project manager". However, we also know that everyone and organization can receive the massive benefits from learning the core skills of project Management!
We ensure every organization can enjoy the massive benefits of project management in what they do. We provide this result for our clients with our High Performance Project Management course and our Project Management Standard Operating Procedures workflow and communication guide.  
Our "High Performance Project Management Course" is the Workflow PLAYBOOK You've Been Looking For!
This course is performance, workflow and communication gold for the true project manager or for every day team leaders and managers. For anyone who needs powerful communication abilities including the ability to be a master of meetings, effort coordination, workflow planning and getting and building group cohesion and support, this is their delivery vehicle! The videos and written materials take your employees through creating and executing their own actual workplace project and result. Each step is laid out and clearly defined so the required result is always the exact focus. The participant learns how to identify and enlist key players effectively ensuring an on time, on budget quality project or task result! Participants who also will benefit from adding the most effective and modern leadership skills, techniques and style available grab the tremendous knowledge provided by the other two pieces of our "Compass System". Our Communication Success Program (CSP) and the Goals, Structure, Culture Leadership style certification (GSC). Training your organizational leaders with HPPM, CSP, and GSC, (the Compass System) provides massive workflow and performance benefits. To increase that effect to its maximum output, we also provide the means to accurately, quickly and easily train and provide every employee with operational knowledge of the project management core skills! Our Project Management Standard Operating Procedures workflow and communication guide (PMSOP) puts the workflow and communication requirements of any project in a step-by-step performance sequence with the instructions to achieve the required result at each step. It not only trains its users and provides multiple exposures but also serves as a quick reference to every aspect of project management and its workflow!
Providing this course and ensuring the leader has a total grasp of what, when and how to do each step provides tremendous benefit! In addition, it is vital that the employees have a firm understanding of the workflow process. Who must do what & when- to ensure the positive results. When employees do not realize or know where their efforts fit in the "big picture" they often have no "sense-of-urgency". When they are aware that if they are not accurate and prompt, everyone will know where the forward momentum stopped.  Project Managers provide the support required.
The power of everyone knowing the exact process and understanding the dynamics of the workflow puts the spotlight on each player. It sets them up for success or everyone's full attention if they do not meet their commitment!
 97 % Of Projects Crash And Burn--Here's Your Parachute!
Who will benefit:
Non PMP certified:  anyone who has projects to do at work
Project Manager Professionals (formal degree)
Anyone who would like to learn how to run a project effectively, on time, on budget, with quality desired
Features of our course:
Easy to use interactive course system (online access 24/7)
Innovative Immersion Course Structure:  Ongoing live project, workbook, video coaching and activities
Systematic lesson model for layered learning
24 Video training & coaching sessions
Self-paced, private access, progress tracking
Knowledge Acquisition Assessment
Certificate of Completion
        Accreditation:  60 Course Hours
Accreditation: 20 Course hours
You become a successful Project Manager by engaging and having the skills to gain the support from ALL key players, stakeholders and sponsors on the project!
Benefits to you after adopting the skills provided in the High Performance Project Management Program
TECHNICAL SKILLS ACQUIRED TO RUN A PROJECT
Detailed instruction on how to use advanced PM skills, such as work break-down system, scope process, risk analysis process, critical path
How to identify key players
How to get key player buy-in and support
How to perfectly execute the scope conversation and ensure no scope creep- Scope agreement and formulation (with software acquisition process and project building)
How to plan the project to ensure continuity and coordination of resources and activities - Creating and defining the project's life cycle
How to monitor, control, track, and report progress of the project using the correct tools
How to execute the project using the five process groups to ensure every scheduled activity is executed and completed on-time
How to balance the four project constraints (Time, Costs, People, and Quality)
How to produce and maintain a complete risk analysis
How to close out every task and engage sponsors to ensure sponsor acceptance of deliverables
How to communicate to engage team member commitment, buy in, and high performance results
The ability to differentiate between a dynamic and static project, how to manage and what tracking methods are most effective for each
Identifying the critical path and tasks
Work breakdown structure (map of entire project execution)
Learn to create a project budget and schedule that actually works
Creating the project notebook
FUNDAMENTAL, MINIMUM REQUIRED interpersonal SKILLS TO RUN A PROJECT & BE SUCCESSFUL (skills you do not get from other project management courses):
Communication Success Program aligns with Project Management 100%
Our High Performance Project Management course gives your employees communication skills, techniques and abilities not available in any other project management training. These skills provide your organization with a common technical language focused on goal achievement in addition to providing smooth, harmonious conflict free workplace interactions.
Employees learn:
• Emotional control
• To understand and accept differences
• The ability to adjust to the needs of others ensuring a crystal clear message
• To remove ambiguity from their communication
• To speak positively, directly, succinctly, and informatively
• To maximize results with minimal meetings and conversations
• To plan conversations to ensure the needed result
• To generate positive relationships, support and cohesion through their communication
Our project management training course for employees guarantees success
When you take a PM course with PMI or another provider, you get the full gambit of the technical skills of PM. Our High Performance Project Management not only gives you the methodology but in addition it provides the fundamental interpersonal communication processes that are the difference in success and failure for 97% of projects. It's not enough to know what comes next. To be proficient with the PM skills you must wield the communication skills that enable you to get total support from all stakeholders involved.
By also adding our Communication Success Program to the PM learning process, you then have the exact words, phrases and focus that enable you to always know exactly what to say to get the results you need.
High Performance Project Management provides the core workplace performance skills that are necessary and needed in every workplace. Every organization benefits when their employees are adept with:
Organizing work efforts
Creating efficient plans
Creating efficient processes
Delegating effectively
Creating consensus
Creating task and project tracking
Efficient workflow and follow-up
Risk analysis
Workflow design
Determining time and resource requirements for tasks
Ensuring tasks and activities are achieved on time with the desired quality
Most programs do an OK job at providing the technical aspects, but neglect to identify and provide the interpersonal skills required to run a project or do successful project management.  Without excellent communication and leadership skills (research shows) approximately 3% of projects succeed.
As all project managers know, the technical skills are easy to learn; the stumbling blocks come from getting the people to commit to the project, its requirements and the results desired.
Communication Skills are Key to Your Successful Projects
To be really good at communication means that you must PAY ATTENTION (identify and understand) to the communication style and be adept at adjusting to the communication style of the prospect or customer you are speaking with (how they best receive information). If you are not cognizant or purposeful in and of what you say, whom you are talking to, and how you say it, the conversation can backfire very quickly!
One of the major challenges project managers face is having to lead a team and having no authority over its members.
Communicate with others strategically by using the words, phrases, and focus that convey your message so it is accepted, appreciated, and desired
Build support and consensus for objectives by communicating so it conveys the picture of success for the recipient
Skills that transform conflict into conversation creating a conflict free work environment
Interact and communicate using leadership and communication skills that continuously train, educate, and develop others to their fullest potential
Help others discover their path, the skills they need, how to get them, and how to deploy them to create and navigate their way to personal and professional success
Acquire the ability to quickly know which skills to use and when to use them, to get the exact results you need at the time
Skills that influence peers, subordinates, and leaders effortlessly and create a positive example for all to emulate as well as a standard of team interaction
Generate and share clearly defined goals that define the exact path to individual and team achievement
Create communication and interaction environment  that consistently and quickly identify who needs what support to maximize their performance and keep the project on target
Remove negativity and conflict from the work environment and create a positive, cohesive team and goal focus
Skills that instill an atmosphere of confidence, comfort, success, and flexibility to all stakeholders
Skills to effortlessly channel all efforts seamlessly into a single stream of powerful team performance
---
Our clients and customers often use this course in their preparation to take their Project Management Professional  (PMP) Certification. To further help ensure success, reduce expense and make the certification attainment easier, we provide a FREE Project Management practice exam and a Comprehensive Level 2 PMP certification practice exam. Both educate as they evaluate your readiness to take your PMP certification exam.
---
Get Started Now!
$199.95
The Team-builder Leadership Institute
Average rating:
0 reviews