Description
Compass System 1
Leadership Performance & Development System
Best Leadership Program to Purchase
TLI has created the Best Leadership Program to Purchase. Scientifically based to improve productivity and eliminate conflict typically derived within a company from age, ethnicity, gender, values and belief systems.  Compass is the complete package to ensure company wide quality leadership standards.
Who will benefit
Organizations! Any and all individuals currently performing in a leadership role or seeking to become a highly successful leader. This performance system provides a standard of operational excellence throughout the company.  Effective for managing across silo's within a corporation, operations across states, regions, a country, global theaters.
What's included in the program
This system is comprised of three very specific programs that create a whole greater than the sum of their parts. These programs in the areas of leadership, advanced interpersonal communication, and workplace performance techniques create a body of information that is unparalleled in it's advancement of group dynamics and organizational operations. These are online immersion courses each including video, audio, and written immersion materials.
Suggested and most effective use of the "Compass System"
Much more than an individual leadership program, this leadership development system when used effectively creates a stable and sustainable high performance work culture throughout an organization.  To achieve this high desired goal, it is most successful when used throughout the organization simultaneously. When all leaders are trained together a single direction, focus and set of standards are created and adopted by all. This allows the entire organization's workforce to shift to more productive operational activities in unison. It also enables constant re-exposure to the new information because all are involved and have buy-in.
Course outcomes
This leadership performance and development system provides the participant unique and complete skills that are the foundation of planning, organizing, influencing and communicating with people to produce specific results within specified time frames and on a sustainable basis. The organization gets a systematic operations system that consistently produces new leaders, workplace harmony and high productivity. These skills include fundamental and advanced leadership techniques, complete communication techniques, as well as project and task efficacy work performance skills. Managers are able to control and produce results in small local teams or in large groups spread across the map equally effective.
After this training the organization will experience:
Onboarding that quickly acclimates new employees to the organization's culture
A consistent and sustainable leadership succession program
A unified set of positive operational expectations for everyone
A conflict and apathy free work environment
A global group dynamic of goal focus and unified support
A systematic understanding of needed operations from all employees
Group commitment to the organization's goals and the required efforts to achieve them
After this training you, the participant, will be able to:
Successfully and easily lead former friends
Balance your time between employees and new responsibilities
Provide accurate direction and delegation
Create inspiration and goal focus
Plan and organize task and project achievement
Communicate to inform, educate and inspire not offend
Objectives – key skills I will learn
Powerful penetrating self-analysis activities to identify & improve your level of performance
The technique and process to access and analyze your organization in its base parts and identify processes and systems in need of realignment
Individual coaching and skills development
4-step process to ensure delegation success and training effectiveness
Identify and discover employee goals and motivations (techniques to attach their goals to company goals to enhance performance; 'buy in')
Mapping employee development path and activities (individual performance improvements, skills, outlook/attitude)
Coach and mentor employees through dynamic development (Discipline is ineffective. GSC develops strengths, turns weaknesses into strengths AND keeps employees accountable for THEIR actions)
Self-mastery of emotions and behaviors- direct your emotions; control negative reactions to generate the results you want
Self-discipline: ability to inspire and sustain your own energy to achieve your goals (even when you don't want to! #1 killer for performance)
Communication Style Identification: recognize and adjust to each individual's needs and belief systems
Do's and Don'ts wordsmithing for effective results
7 Steps to positive coaching process
9 Fundamental master leader skills
Holistic decision and problem solving success formulas
Create a powerful work environment and culture (atmosphere of confidence, comfort, success, and flexibility)
On-boarding for assimilation and success (expertly hiring, training, the right people for the right job)
Delegation Skills: 4 step process to streamline performance, motivation and results
Recognition Process: motivates individuals, desires and teamwork that generates behaviors and self-inspired performance in others
Leadership and communication techniques that prevent the generation of conflict
Course outline
Fundamentals of harmonious leadership
Techniques of effective leaders
How to easily and effectively embrace and prosper through change
Do's and Don'ts of leadership
Mastering individual development and coaching
Choosing the right people and supporting their needs
The Nine absolute fundamental skills of the effective leader
Decision making for positive outcomes
Choosing your path to leadership success
Designing and implementing individual development plans
Delegation as a development tool
Building team trust, loyalty and committment
Handling the "difficult person" with ease and positive results
Recommended "Compass System" leadership development system deployment
This individual and organizational leadership development system is most effectively implemented and produces the biggest returns when provided to the leadership group. It allows the organization's management to set the tone for positive and high performance operations while building a harmonious workplace culture. The training adjusts and realigns the entire leadership team simultaneously ensuring all understand, embrace and teach the needed performance expectations. This rapid change model facilitates greater multiple exposures to the new information and standards. In addition, it allows for support in assimilation and execution. We believe in consistent standard training and support your organization by offering significant discounts on purchases of multiple systems (see the TLI cart).
Testimonial
We were growing too fast and expanding to city after city. We could not acquire or train quality leaders fast and sufficiently enough to create solid sustainable growth. Our leaders were feeling confused and jerked around by the reactionary operations. I found TLI and their Compass System. Mr. Roberts helped me implement it throughout my territory and the positive changes were immediate. From onboarding forward, the training changed our operation. Our leaders' decision making and confidence improved almost immediately. Their location's operations stabilized and staff developed into focused teams! I would recommend TLI's programs to everyone in need operational help!
Kimala McClendon
,
VP, Strattford University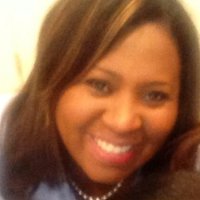 Certificate
Includes:
GSC Leadership & Management Training Program
Communication Success Program
High Performance Project Management
All three online professional programs
1 Year license
12 month subscription