Organizational Culture Building Training
Create Your Positive Highly Productive Corporate Culture
Easily, Quickly, and Effectively!
Course features:
This training package consists of multiple interactive immersion courses. Each course consists of video and or audio lessons with accompanying workbook. Throughout each course, are immersion activities that facilitate using the skills and techniques being learned and insure assimilation and mastery of the information. There are unit assessments and an end of course assessment to gauge your comprehension and assimilation of the skills and techniques. 160 Course Hours CE
---
Your corporate culture is the determiner of the health and productivity of the organization. Most corporate cultures were not created to be healthy and productive but rather, were formed randomly from the personalities present in the nascent organization. 
If you want a healthy productive culture you must create it, because they don't just form that way. A healthy productive workplace culture is an EKO-System with three prevalent key factors in its environment. A defined standard for communication, leadership and processes and systems.
Communication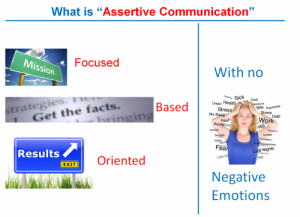 A healthy organizational culture operates through positive communication interactions. All employees treat one another with dignity, respect and honesty. People communicate assertively. Meaning, all communication shared is Mission focused, fact based, results oriented, with no negative emotions. It allows people to focus on the content and the mission instead of being upset at how they feel they were spoken to. This makes the work environment emotionally positive and engaging.
Leadership
The second key factor in the feel and performance of an organization is its leadership culture. 
Negative and closed leadership cultures are those where the leaders share little information, show little or no appreciation, use negative communication and actively seek to blame for undesirable results. A healthy organization creates a positive and open leadership culture where leaders are promoted from within and are trained for a leadership position by positive example and through daily operations. Leaders share all needed information openly and quickly. Leaders take the time and have the skills, to cultivate a positive relationship with every employee, as well as, cultivating positive relations between employees. All communications are assertive and focused on mission accomplishment. Planning and communication are focused on what to do to achieve the desired result, not what not to do to avoid failure. Leaders set the example through positive actions and behaviors consistently.
Operations – Processes and Systems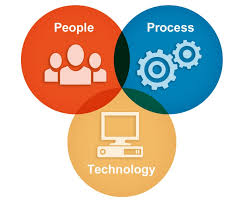 A healthy organizational culture has efficient processes and systems that are refined and streamlined to serve their function in the most efficient manner possible. These processes and systems are also focused on positively serving the workforce not functioning to an individual's liking. Operational functions are standardized, taught during on-boarding, and used by all. The processes and systems are reviewed periodically to discover if refinement or adjustment would be beneficial, as required by the nearly constant environmental change of today's workplace and economy. 
Creating Your Culture
Creating this three key factor EKO- System as we call it at TLI, isn't hard, but it does take commitment! It requires adopting performance standards and ensuring they are followed by everyone. They activities and behaviors  must become the habits of the workforce so operations are fluid and predictable; standardized, yet adaptable, familiar yet constantly refined. 
At TLI, we have developed training that provides these three key factors and creates a healthy and positive workplace culture. This culture creation is achieved by a suite of courses that immerse your staff in the knowledge, skills and techniques that create an assertive communication environment and a sustainable positive leadership succession culture and operation. In addition, the training provides the knowledge, skills and understanding of planning, organizing, executing, monitoring, and completing tasks and projects on time and within budget. 
Removing toxicity from a culture or building one that is positive and highly productive, only requires adopting the standard practices and behaviors that remove negativity from the workplace and ensuring these practices are used by your entire staff all the time. You train your staff on the standards, ensure the organization commits to the standards and then adopt the standards for daily operations. With the commitment and the standards adopted, the change will be rapid and quickly produce positive results.
Organizational Culture Building Suite
The training is an online suite of courses with built in immersion activities that allow the participant to actually use the skills as they learn them. When used by all employees, it creates the new operating environment and culture.
The curriculum:
Workplace Communication Mastery

Influence Leadership Certification

Mastering Diversity

Workplace efficiency and project management 
With this training suite, your new engaging, positive and highly productive corporate culture is just weeks away. When you begin the change effort, positive results quickly begin to manifest in the work environment. 
The TLI Advantage
You can pay expensive consultants to come in and attempt to change your culture. However, as research shows, it doesn't work well or often, for that matter. Outsiders will never have the influence and power to create desired change that your internal leaders do. TLI provides the tools, you provide the training and commitment and the change happens.
Build your positive organizational work culture today!
$375.80
Building a powerful positive work culture is a group activity and requires participation by all organizational members. TLI recognizes this fact and provides a discount to groups over 20. TLI can also provide professional culture change implementation guidance and consultation. For assistance and details contact us.
The Team-builder Leadership Institute
Average rating:
0 reviews