Online

Live

Leadership/Management Mastery Certification Training
What is it?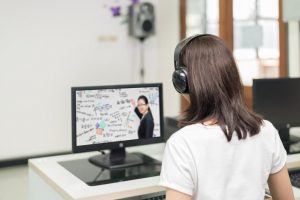 The acceptance and even preference for online training courses has surged over the last decade. People like the ease and versatility of training on demand. It's just easier when you are able to train at your convenience! There are some though who still value the ability to interact with a live instructor. Even better, when that instructor is a subject matter expert, they can provide experience and insight that otherwise is difficult to capture and relate to others.
Tli's online Leadership certification is a extremely popular and respected leadership certification course. While it serves fans of online education well, some prefer the benefits of a live instructor. To that end, the Team-builder Leadership Institute has rolled out our already popular online leadership certification course in our new LIVE online "Leadership/Management Mastery Certification Course".
Who's the instructor?
TLI's new Live Leadership Mastery Certification Course is taught live online by renowned author, speaker and leadership expert Anthony (Tony) Roberts. Tony has consulted with, spoken at and trained organizations from coast to coast. Tony's calling and passion is Positive Influence leadership. Tony shares with leaders how to build relationships with individuals, as well as how to build strong positive, effective, high performance teams with a diverse group of people.
This live training takes participants to a greater level of learning being able to tap in to and learn from a training and leadership expert with over three decades of success under his belt.  Tony believes that to be a positive and effective leader takes commitment, to the organization and to the people they lead! Leadership is as much about what not to do, as it is about what to do. It's often that "what not to do", that gets would be leaders in hot water.
How it works
The course materials and testing are online and are assigned to participants in segments. The participant uses the materials and immersion activities as assigned. Following each assignment, there is a two hour live online instruction period. The two-hour live training enhances and clarifies the materials and activities taught and coached to ensure maximum assimilation of the materials. In addition, after the first session and through the duration of the course there is an active discussion board, so students can continuously discuss and learn from one another and the instructor constantly. The discussion board is actively throughout the 7-week training cycle. This enhances the instruction periods are making the course interactive, allowing participants to ask questions and get clarification as if they were in the same room.
The online instruction periods are held twice each week during the training course, (one weekday and Saturday) to ensure your participants can attend the weekly instruction sessions. Classes limited to 10 participants per class. 
Classes are scheduled periodically.
If you want to get your employees top shelf training but can't afford a lot of lost work time or the expense of an industry expert like Tony coming to your location. Then this live online certification training is perfect for you! It's has all the benefits of one on one coaching and training with a proven expert leader and it's easy to fit into your operations with little to no loss of production! It's like a college course with an expert professor with tons of practical experience, for a fraction of the price!
---
---
Participants must be registered at a minimum of two weeks before the first online training session of each class. Participants must complete course work before attending the first online session. There are seven consecutive sessions. Each follows a work assignment that must be completed before attending the live training. The session sign in link will be emailed to participants before each session.
Schedule Your Leaders as a Group
This training course is perfect for organizations looking to train all their leaders on a work performance standard and leadership methodology that will build a unified, sustainable, high performance work culture. It will put all participating leaders fully on-board and enable them to perform as a catalyst for building high performance work teams, organizational sustainability and an iron-clad leadership succession plan and culture.  
Contact us for next scheduled class. 
To ensure training quality classes are limited.
Classes fill quickly, Sign Up For the next Class Now!
Sign up as a group or an individual. Get certified by a leadership master!
$499.95
The Team-builder Leadership Institute
Average rating:
0 reviews