Learn to do a Project Expertly without Thousands of Dollars and Weeks of Training!
Who does it work for?
People assigned projects yet have no project management experience
People desiring to learn project management
A comprehensive introduction for people wanting to become certified in Project management
People who have no time to prepare for a project
Project managers who can't afford mistakes
Projects that must come in ontime, onbudget with the quality required
Project managers needing or wanting a refresher on the techniques and sequence of the professional project management methodology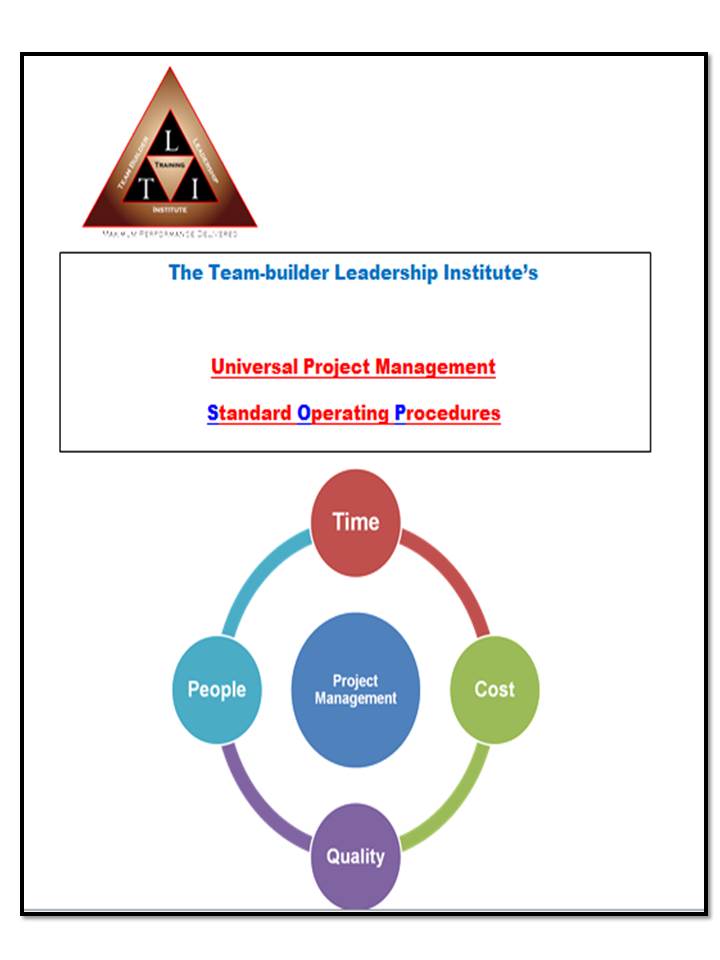 Features of the Guide
Sequential step-by-step instructions from beginning to end of a static or dynamic project
A view and walk through of the required conversations with project sponsors and stakeholders and the necessary outcomes
Detailed instruction and direction on each phase, process, and activity required throughout the project
Information, examples, advantages and disadvantages of project tracking devices
Information, examples and benefits of various project management softwares
Detailed SCOPE conversation including tools and completion methods
Communication processes for sponsors, stakeholders, team members, vendors, and more
Download it instantly
You don't need a project miracle but rather a project manual and success guide, written for the average person!
Project Management made Simple and Successful!
Get the security of knowing what to do, how to do it and when to do it for your project. Research shows 97% of projects fail! They do not come in ontime, onbudget or with the quality required or at times without all three! Don't be in the 90%! Give yourself the ability to navigate through to a successful completion, step-by-step. You don't have to wing it and you don't have to spend thousands of dollars and weeks of your life to guarantee your success! Just follow the professional project management methodology step-by step and create your project ontime, onbudget and with the quality required!