The Hall of Heroes
Submit Your Hero
That leader that makes a positive difference in your work life.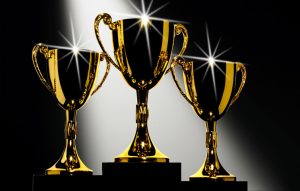 At TLI, we believe in the power of positive leaders to shape lives and make them better for those of us they lead. We know positive leaders make a tremendous difference in the lives they touch with their positivity, professionalism, caring and positive example setting. We know positive leaders change the world and make it better for all of us. They influence us to be a better version of ourselves and then inspire us to continually reach for the best "Us" we can be.
We also know that positive leaders do not generally get the recognition or credit they deserve. Being the leaders they are, they will never say anything about that lack of recognition. We at TLI believe they should not only be recognized and appreciated for their positive efforts and commitment to us, but their example should be shown and taught to others.
Sharing their traits, behaviors, mannerisms, and caring will allow that positive influence to spread improving work environments and success for others. Who knows, if we really show the world how their commitment to positive influence makes our lives better, maybe we can influence our government and society to let go of negativity and learn to appreciate the good things in life while working together in a positive manner to get rid of the negative and embrace and create more positive!
To that end, we have created the hall of heroes or as we call it, "Heroes Hall". This is for those leaders that have proven they care about the success of others as much or more than their own! It's for leaders who go to work everyday committed to making their workplace positive, engaging, and rich with opportunity and reward. It's for leaders that shield others from negativity and ensure everyone has a positive work environment where they can grow and succeed.
Look at the standards our Heroes have met and exceeded. If you know a leader who meets and exceeds these standards, give him or her the recognition they deserve and submit them (nomination and acceptance agreement) to be reviewed and possibly awarded a position in TLI's "Hall of Heroes" so we can share their contributions with the world and thank them for their most deserving efforts!